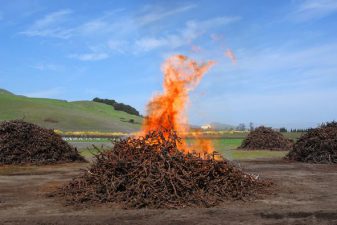 Conservation Burn Workshop
Join us for a virtual workshop about burning woody material like old grapevines in a way that greatly reduces particulate releases, captures carbon, and improves compost and soil health.
The environmental benefits of conducting a conservation burn compared to a conventional burn.
How to properly prepare grapevine piles for a conservation burn.
How to safely perform a conservation burn.
Production of biochar after a conservation burn and its benefits to vineyard soils.
The Low Smoke Agriculture Burning Program in Napa County.